When Do Brakes Need Replacement?
Brake wear and tear happens over time, and it is a good idea to keep an eye on your brake system and brake pads with regular preventative maintenance. Here are a few common signs that you will need to repair or replace your brakes:
Squealing:
Worn down brake pads will squeal. This squealing shouldn't be ignored. It is a sign you should replace your brake pads.
Grinding:
A metal-on-metal noise is often caused by worn brake pads since worn down brake pads allow for plates and rotors to grind.
Vibrating/Pulsating:
Vibrating or pulsating when braking is usually caused by unevenly worn rotors, and you should service your vehicle's brake pads without delay.
Car Pros Kia Glendale knows safety is the most important concern.
Visit our dealership for a brake inspection from our factory-trained Kia technicians.
What Do You Need to Know About Your Vehicle's Battery Life?
Batteries can last for a long time with the proper preventative maintenance. Various factors, however, should be taken into account.
Factors that shorten battery life:
Extreme Temperatures:
Extreme temperatures can shorten the life of your battery. It is best to inspect your battery's life every six months in more extreme climates.
Lights Left On:
Lights left on will drain battery reserves and impact the life of your battery long term.
Corrosion and Leakage:
Corrosion and leakage mean your battery is no longer operating at 100% and a replacement battery is usually necessary at this point.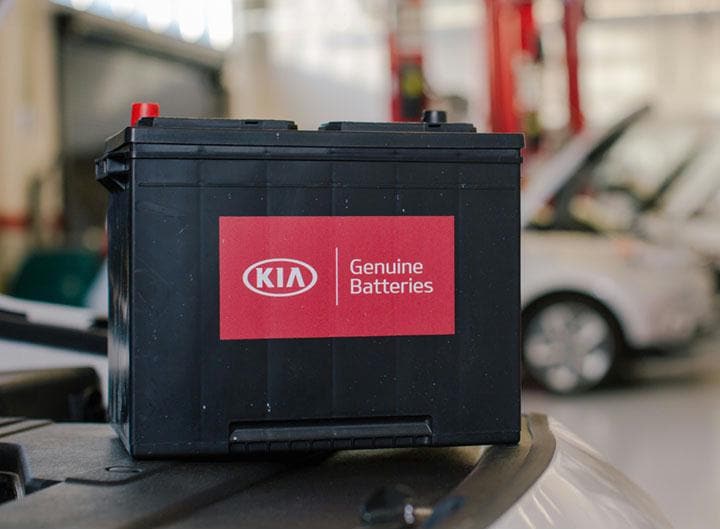 When it's time for a new battery, choose a Genuine Kia Battery.
Our batteries meet rigorous specifications for quality, long life and dependability
When Are New Tires Needed?
Our Kia experts can inspect your tires and advise when a replacement is needed. Are you considering heading to a big box store for your tire replacement? Car Pros Kia Glendale is a better option. Our service center offers convenient, affordable, and friendly service, and we're happy tailor what we do to fit your needs!
Here are some more reasons to buy your new tires from our dealership:
We regularly provide service to Kia vehicles and we'll have your Kia's tires in stock

Our prices are competitive and low

Factory trained techs provide the best service money can buy

Brand name tires are always in stock including: Hankook, Goodyear, Michelin, Dunlop, Yokohama, and more

24-month road hazard coverage is standard with select brands of tires

A one stop service center for all your vehicle maintenance needs, can't be beat!